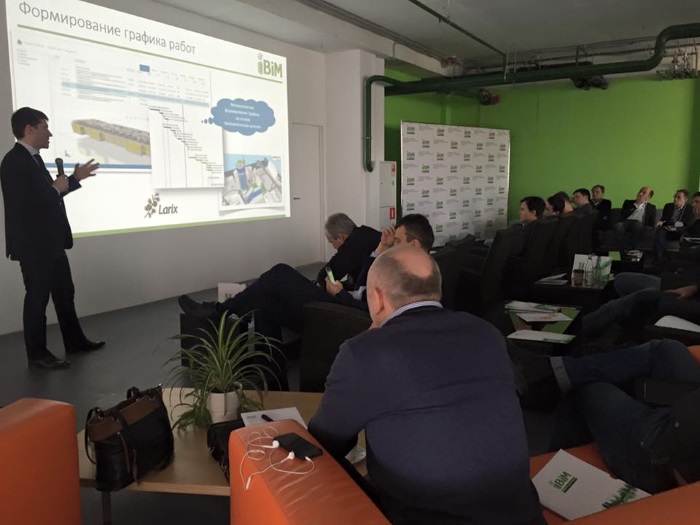 BIM. Moving on
At the business center "Country Park" a brunch reception under the title "Coffee BIM. Moving on" took place, which was organized by the company I-BIM together with BPS International
The event, dedicated to the development of BIM technologies, brought together leaders of the construction industry, such as developers, engineers, planners. The experts pointed out that nowadays market players possess instruments, that allow them to raise the quality of the whole construction process – from concept to operation – up to a higher level.
The specialists put extra emphasis on the concrete benefits from BIM implementation in the course of planning and coordination of construction and installation works. According to statistics, the major part of unexpected costs for investors arises particularly in this phase. The main reason for such losses is the poor coordination of construction processes and errors in the stages of design and execution documentation. With the help of BIM all the construction processes can be exactly planned and practiced before going over to the real on-site activities. "Information modeling allows deeper comprehension of the financial model, better control over the budget, efficient purchase of materials, improved logistics and other. The information model is constantly being updated and serves the central source of data. The building is built not on the ground, but in virtual space. Its actual implementation is only a copy of its information model", underlined Dmitry Dyuba, project manager at BPS International.
An important component of the brunch reception was the presentation of the new product of I-BIM. Larix.CPM is the new automated system for planning and control of construction and installation works.
Country Park has not been accidentally chosen to be the event site, as it is one of the first objects of commercial real estate in Russia, built and operated with the help of BIM technologies. Within the demonstration tour "BIM technologies in reality" BPS International (as the developer and planner) showed how information models and modern technologies help operate facilities.
12.12.2016